Canterbury Food & Drink Festival 2022
Friday 23 – Sunday 25 September 2022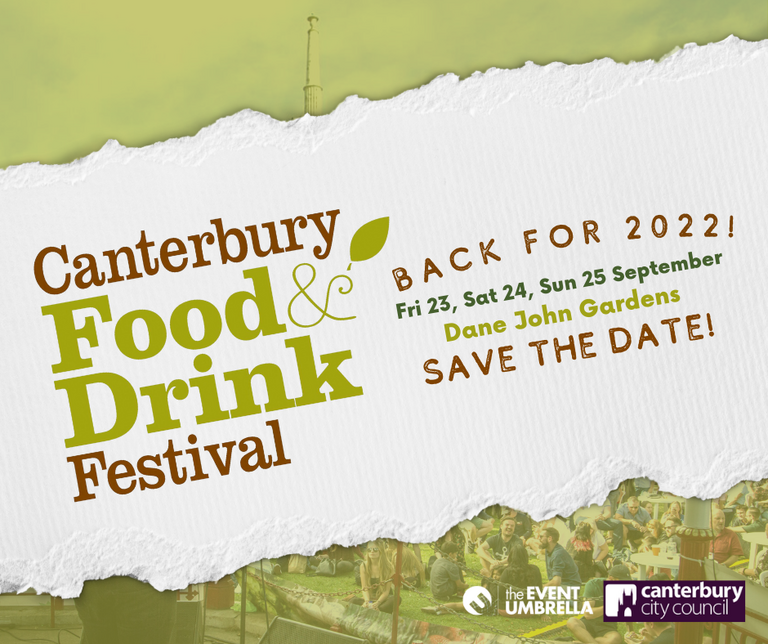 The annual Canterbury Food and Drink Festival 2022 returns after a 2-year hiatus! Hosted in the Dane John Gardens, it features the best of local food, drink, produce and performance.
Also, it is traditionally the official launch date of the Kent Green Hop Beer Fortnight. (We'll bring you more information about the Green Hop Fortnight as soon as we have it).
See their Facebook page for more details: https://www.facebook.com/CTFoodFest/.