One to Try
Saturday 26 March 2022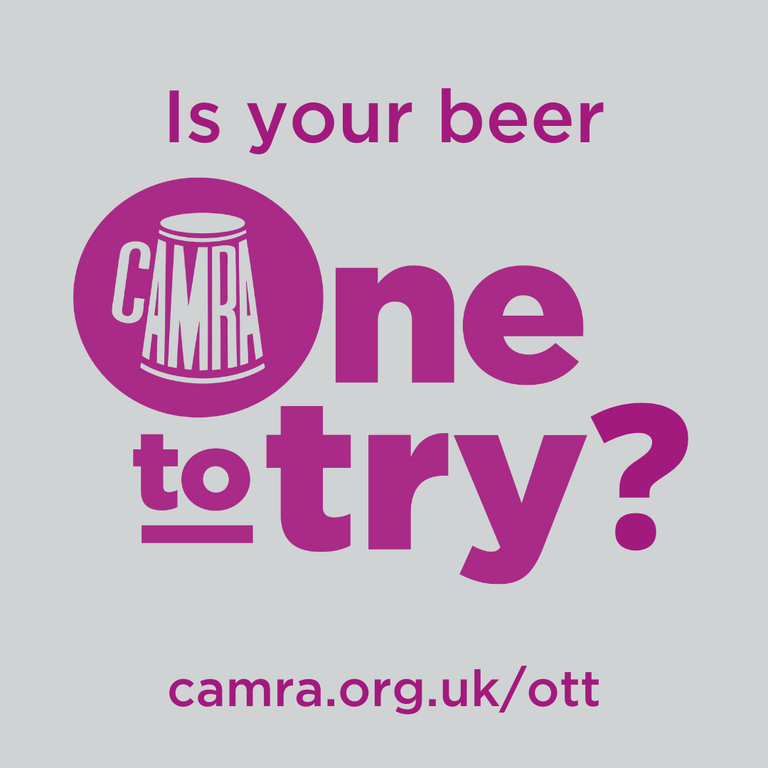 Calling all brewers!
Do you make bottle or can conditioned beer?
Any brewer of live beer can sign up to CAMRA's new One to Try accreditation scheme, from innovative start-ups to familiar favourites, and use the #OnetoTry logo on their canned and bottled beers.
Find out more about the One to Try campaign here.