CAMRA's 50th Anniversary Golden Awards
Thursday 15 July 2021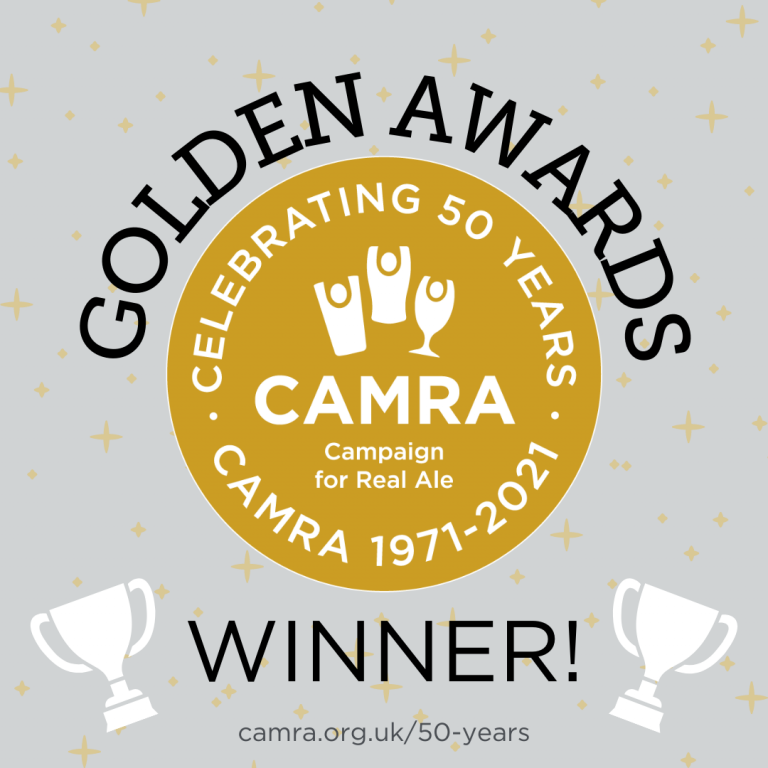 As part of its 50th anniversary celebrations, CAMRA is recognising people, groups and businesses that have made a significant contribution to CAMRA's aims by honouring them with a Golden Award.
Winning pubs have been chosen for their success in standing the test of time, being convivial, characterful, community-focused, and consistently pouring great pints.
So, we're over the moon to announce that The Berry, Walmer has been awarded a Golden Award, nominated by CAMRA members.
CAMRA's press announcement: https://camra.org.uk/press_release/camra-awards-top-uk-pubs-with-anniversary-golden-awards-marking-50-years-of-campaigning/
For more information about the date of the presentation: CAMRA's Golden Award Presentation to the Berry, Walmer .
We'd like to offer our sincere congratulations to the Berry, Chris the landlord and the staff on this awards and wish them all the best for the future.
You can find out more about CAMRA's 50 years of campaigning at https://camra.org.uk/50-years/